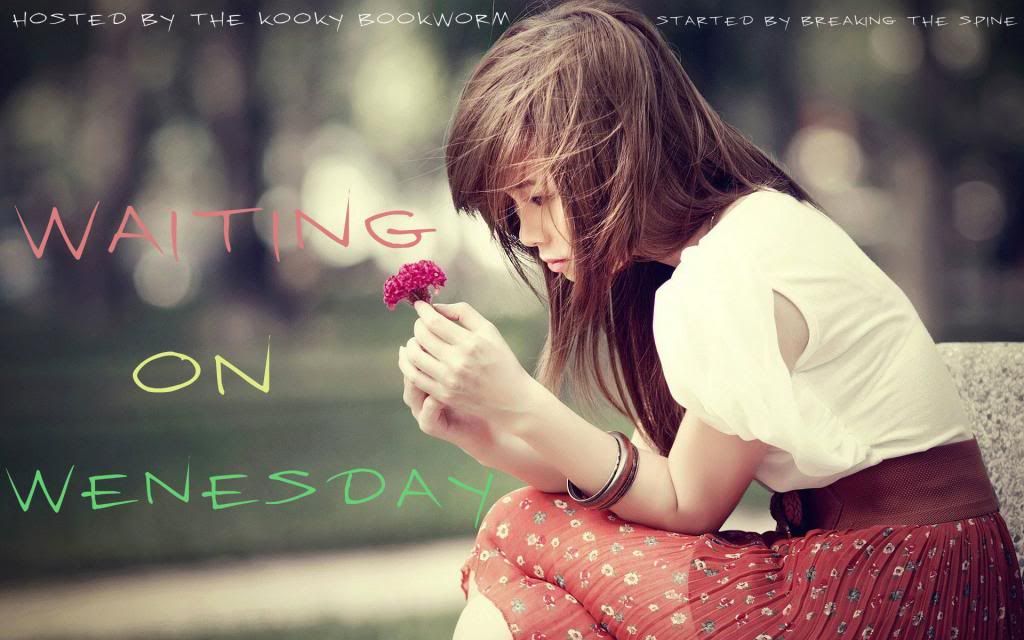 "Waiting On" Wednesday is a weekly event, hosted here but started
@ Breaking the Spine
, that spotlights upcoming releases that we're eagerly anticipating.
Bewitched by Mark Jay Harris - March 1st 2013
Synopsis
:
Is it love or is it witchcraft? He'll never find out if he kills her first.

The first time Darren saw Samantha, she was floating above his high school gymnasium during a basketball game, invisible to everyone but him. Next time he sees her, she's sitting in front of him in class, wowing his friends and causing unexplainable things to happen that only he seems to notice. But things really get strange (and complicated) when his dying grandfather tells him that he is part of an ancient order, the "Pessum Ire," whose duty is to destroy witches. What does he do now, since he's almost positive Samantha is a witch…and he's crushing on her pretty hard?
The Summer Prince by Alaya Dawn Johnson - March 1st 2013
Synopsis
:
A heart-stopping story of love, death, technology, and art set amid the tropics of a futuristic Brazil.

The lush city of Palmares Tres shimmers with tech and tradition, with screaming gossip casters and practiced politicians. In the midst of this vibrant metropolis, June Costa creates art that's sure to make her legendary. But her dreams of fame become something more when she meets Enki, the bold new Summer King. The whole city falls in love with him (including June's best friend, Gil). But June sees more to Enki than amber eyes and a lethal samba. She sees a fellow artist.

Together, June and Enki will stage explosive, dramatic projects that Palmares Tres will never forget. They will add fuel to a growing rebellion against the government's strict limits on new tech. And June will fall deeply, unfortunately in love with Enki. Because like all Summer Kings before him, Enki is destined to die.

Pulsing with the beat of futuristic Brazil, burning with the passions of its characters, and overflowing with ideas, this fiery novel will leave you eager for more from Alaya Dawn Johnson.
Requiem by Lauren Oliver - March 5th 2013
Synopsis
:
They have tried to squeeze us out, to stamp us into the past.

But we are still here.

And there are more of us every day.

Now an active member of the resistance, Lena has been transformed. The nascent rebellion that was under way in Pandemonium has ignited into an all-out revolution in Requiem, and Lena is at the center of the fight.

After rescuing Julian from a death sentence, Lena and her friends fled to the Wilds. But the Wilds are no longer a safe haven—pockets of rebellion have opened throughout the country, and the government cannot deny the existence of Invalids. Regulators now infiltrate the borderlands to stamp out the rebels, and as Lena navigates the increasingly dangerous terrain, her best friend, Hana, lives a safe, loveless life in Portland as the fiancée of the young mayor.

Maybe we are driven crazy by our feelings.

Maybe love is a disease, and we would be better off without it.

But we have chosen a different road.

And in the end, that is the point of escaping the cure: We are free to choose.

We are even free to choose the wrong thing.

Requiem is told from both Lena's and Hana's points of view. The two girls live side by side in a world that divides them until, at last, their stories converge.