So everyone this is my first ever meme! Whoop! Whoop! It's called Waiting on Wednesday and you can find out more on my Memes & Challenges page.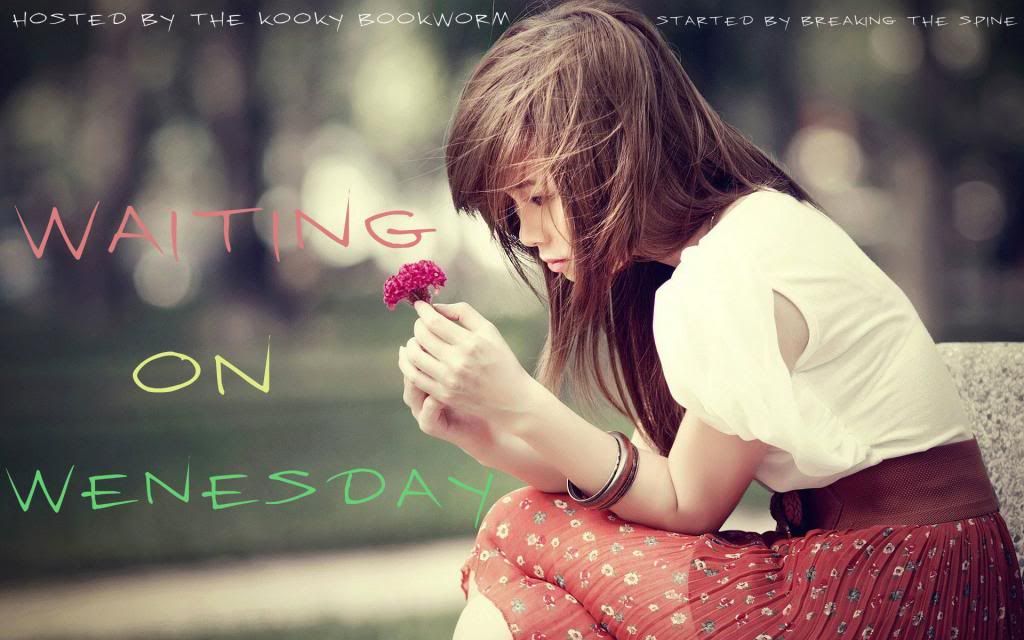 "Waiting On" Wednesday is a weekly event, hosted here but started

@ Breaking the Spine

, that spotlights upcoming releases that we're eagerly anticipating. If it wasn't obvious this will be done every Wednesday.
Boundless by Cynthia Hand - Tuesday January 22nd 2013
Boundless actually came out yesterday, but since I'm writing this on Monday it has still yet to come out for me. I'd say that counts. Boundless is the third and last book in the Unearthly trilogy and I can't wait to read it!
Synopsis:
The past few years have held more surprises than part-angel Clara Gardner could ever have anticipated. Yet from the dizzying highs of first love, to the agonizing low of losing someone close to her, the one thing she can no longer deny is that she was never meant to live a normal life.

Since discovering the special role she plays among the other angel-bloods, Clara has been determined to protect Tucker Avery from the evil that follows her . . . even if it means breaking both their hearts. Leaving town seems like the best option, so she's headed back to California - and so is Christian Prescott, the irresistible boy from the vision that started her on this journey in the first place.

As Clara makes her way in a world that is frighteningly new, she discovers that the fallen angel who attacked her is watching her every move. And he's not the only one. . . . With the battle against the Black Wings looming, Clara knows she must finally fulfil her destiny. But it won't come without sacrifices and betrayal.

In the riveting finale of the Unearthly series, Clara must decide her fate once and for all.
Prodigy by Marie Lu - Tuesday January 29th 2013
Prodigy is the second book in the Legend trilogy. It's a dystopia novel of future America. And it rocks! Check out the synopsis for Prodigy below:
Synopsis:
June and Day arrive in Vegas just as the unthinkable happens: the Elector Primo dies, and his son Anden takes his place. With the Republic edging closer to chaos, the two join a group of Patriot rebels eager to help Day rescue his brother and offer passage to the Colonies. They have only one request—June and Day must assassinate the new Elector.

It's their chance to change the nation, to give voice to a people silenced for too long.

But as June realizes this Elector is nothing like his father, she's haunted by the choice ahead. What if Anden is a new beginning? What if revolution must be more than loss and vengeance, anger and blood—what if the Patriots are wrong?

In this highly-anticipated sequel, Lu delivers a breathtaking thriller with high stakes and cinematic action.
Asunder by Jodi Meadows - Tuesday January 29th 2013
Asunder is the second book in Newsoul trilogy. The first book was great, and I'm sure this one will be just as good if not better. If you check back here on Tuesday, January 29th (the release date) I'm having an author interview with Jodi Meadows. Her answers to my questions rock, definitely worth checking out.
Synopsis:
DARKSOULS
Ana has always been the only one. Asunder. Apart. But after Templedark, when many residents of Heart were lost forever, some hold Ana responsible for the darksouls–and the newsouls who may be born in their place.

SHADOWS
Many are afraid of Ana's presence, a constant reminder of unstoppable changes and the unknown. When sylph begin behaving differently toward her and people turn violent, Ana must learn to stand up not only for herself but for those who cannot stand up for themselves.

LOVE
Ana was told that nosouls can't love. But newsouls? More than anything, she wants to live and love as an equal among the citizens of Heart, but even when Sam professes his deepest feelings, it seems impossible to overcome a lifetime of rejection.

In this second book in the Incarnate trilogy, Ana discovers the truth about reincarnation and will have to find a way to embrace love and make her young life meaningful. Once again, Jodi Meadows explores the extraordinary beauty and shadowed depths of the soul in a story equal parts epic romance and captivating fantasy.
Yay! I completed my first meme! How do you think I did? I'd love a comment to know if I totally screwed this up or not. Check back for my next Waiting on Wednesday meme next Wednesday, and on Saturday I'm doing my first Stacking the Shelves meme.
Tootles,
Kacii