Hey everyone! This is my second Waiting on Wednesday meme post!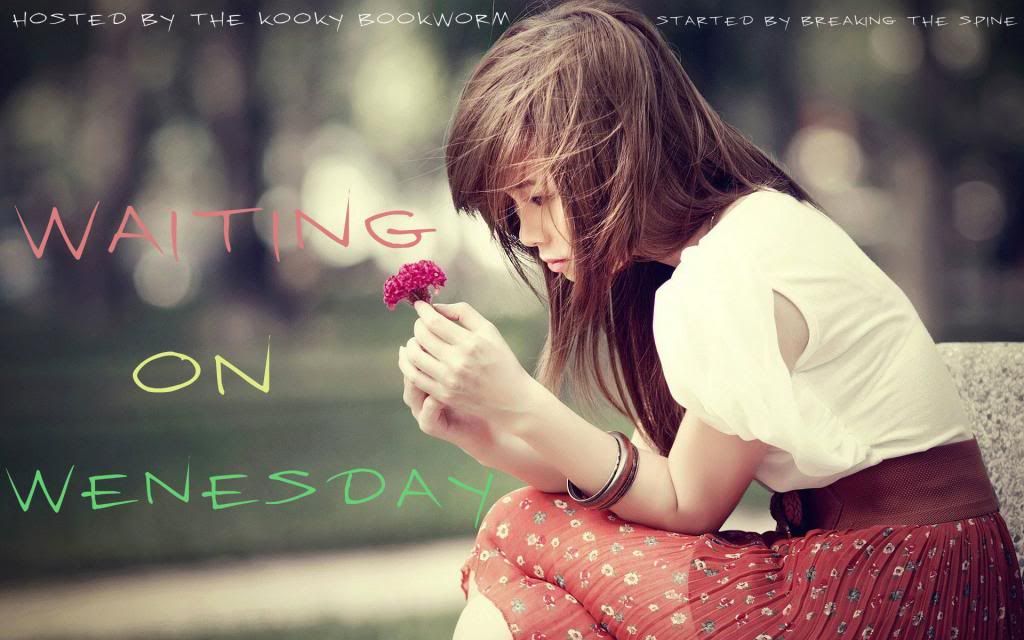 "Waiting On" Wednesday is a weekly event, hosted here but started

@ Breaking the Spine

, that spotlights upcoming re
leases that we're eagerly anticipating.
I have been waiting for this book all year and the release date is just around the corner. If you haven't read
Shatter Me
, then you're really missing out. This is the second book in the Shatter Me series? Trilogy? I'm not sure and Goodreads doesn't say, but for now only three books have been confirmed for publishing and one novella called
Destroy Me.
And of course this new book is called
Unravel Me.
You
have
to read it. The entire writing style is worth checking out, if not for the awesome story itself. It's a bit like a dystopian version of X-Men. And the main character is similar to Rogue, except her touch kills. So a little bit different from Rogue. Just a little.
Synopsis:
tick, tick, tick, tick, tick
it's almost
time for war.

Juliette has escaped to Omega Point. It is a place for people like her—people with gifts—and it is also the headquarters of the rebel resistance.

She's finally free from The Reestablishment, free from their plan to use her as a weapon, and free to love Adam. But Juliette will never be free from her lethal touch.

Or from Warner, who wants Juliette more than she ever thought possible.

In this exhilarating sequel to Shatter Me, Juliette has to make life-changing decisions between what she wants and what she thinks is right. Decisions that might involve choosing between her heart—and Adam's life.
To get this book you really have to read the one before it. I hope you guys do, because I can assure you that you'll love it! I already know I'm going to love this book. And hopefully I'll breeze on through these latest review so I can buy this book and review it.
Thanks for stopping by!
Kacii